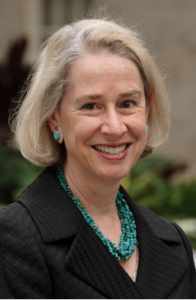 Senior Curator of Prints and Drawings
Wendy Wick Reaves, senior curator of prints and drawings, started the graphic arts department at the Portrait Gallery in 1974. The collections she has developed include fine art prints, drawings, rare books, cartoons, caricatures, and posters.
Reaves has curated numerous exhibitions and served as the Portrait Gallery's interim director from June 2012 through March 2013. Reaves has published books on the prints of George Washington, nineteenth-century portrait prints, twentieth century portrait drawings, celebrity caricature, and the editorial cartoons of Pat Oliphant, as well as many articles. Her publications include Ballyhoo! Posters as Portraiture (2008), Celebrity Caricature in America (1998),Oliphant's Presidents: Twenty-five Years of Caricature by Pat Oliphant (1990),and George Washington, An American Icon (1982), as well as two books that she edited and co-authored, Reflections/Refractions: Self Portraiture in the Twentieth Century (2009) and Eye Contact: Modern American Portrait Drawings from the National Portrait Gallery (2002).  The latter received cataloging and publications grants from the Getty Foundation and was nominated for a Charles Rufus Morey Award and a George Wittenborn Memorial Award for distinguished scholarship in art history.  Reaves earned a master's degree from the Winterthur Program in Early American Culture, and a Museum Studies Certificate from the University of Delaware and is a member and former board member of the Print Council of America.