Alumni Notes

The Museum Studies Program at the University of Delaware is one of the oldest programs of its kind in the country.  Established 1972,  it has awarded over 700 Museum Studies Certificates.
The Museum Studies Programs publishes a bi-annual newsletter, Museum Studies in Motion.
Alumni are encouraged to send us professional and personal updates!  Please do so here.
Alumni are vital contributors to our Facebook, LinkedIn Group and Twitter accounts, offering further opportunities to network.
Our Museum Studies alumni are successful in their fields, and important partners in our program's success.  Museum Studies Program alumni remain loyal by keeping the program abreast of internship and job opportunities (which we share weekly via MuseWeekly); our award winning e-news; offering job and networking advice to graduates; and contributing annually to the Museum Studies Endowment, The Edward Porter Alexander Fund.
Alumni Spotlight
Take a look at where some of our fabulous program alumni have landed!
Scott Heberling, 1980
President and Senior Historical Archaeologist,
Heberling Associates, Inc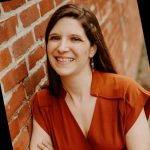 Lily Santoro Williams, 2005
Associate Professor,
History & Historic Preservation, Southeast Missouri State University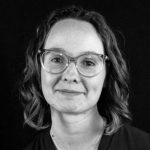 Della Hall, 2013
Collections Manager, Fine Arts University of Alaska, Museum of the North
Save
Save