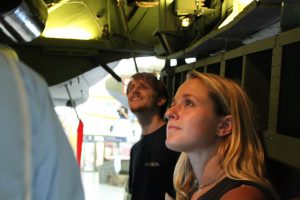 Undergraduate Minor Credit Requirements
If you are interested in adding the Museum Studies Minor, please complete the intake form here AND set up a meeting with Director, Dr. Ken Cohen (cohenk@udel.edu).
Who can choose the Museum Studies minor?
It is open to any undergraduate student at the University of Delaware.
How many credits are required?
The minor requires 18 credit hours.
What courses are required?
a) All students completing the minor must take MSST 203: Introduction to Museums (3 credits).
b) All students completing the minor must take three credits of internship that meet Museum Studies standards, whether from MSST/HIST 464 Internship/Public Service Project, or another department's approved internship course.
c) All students completing the minor must take 3 credits from MSST core courses. This can be accomplished through one 3 credit course or three 1-credit courses.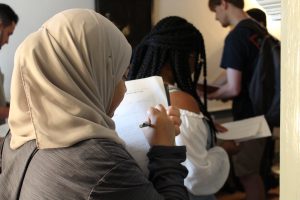 What other courses meet the minor's requirements?
You can apply approved courses from a variety of departments and programs (including Anthropology, Art Conservation, Art History, Africana Studies, Biology, Geology, History, and Public Administration, and others) to the minor. But you may only apply one approved elective course from up to TWO majors or minors (up to 6 credits total, with up to 3 from each).
We also offer an expanding array of Museum Studies courses that will introduce you to different kinds of museum work, from collection care to school programming.
The list of available courses changes each semester, and special one-time courses are also offered. Use the master list of applicable courses to get started on planning your courses, and keep an eye open for special opportunities that will be listed in our semesterly distributed brochures of forthcoming courses.