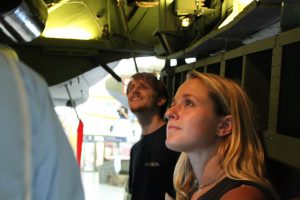 Who can choose the Museum Studies minor?
It is open to any undergraduate student at the University of Delaware.
How many credits are required?
The Minor in Museum Studies requires 18-credits of coursework distributed as follows:
3-credits of Introduction coursework
3-credits of Internship coursework
3-credits of Core coursework
9-credits of approved Elective coursework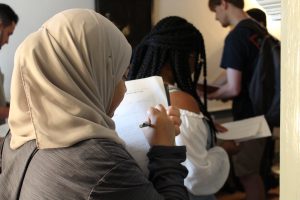 Can I use courses from my major and other minor to satisfy the Museum Studies minor?
You can apply up to 6-credits of approved courses from your major(s) and other minor(s) toward the "Elective" coursework requirement. See the list of Approved Electives. Please note that the program urges no more than 3 credits from any one major or minor, and 6 credits total.
We also offer an expanding array of Museum Studies courses that will introduce you to different kinds of museum work, from collection care to school programming.
I'm ready to add the Museum Studies minor, what do I need to do?
If you are interested in adding the Museum Studies Minor or have any additional questions, please email Amy Dolbow, Academic Program Coordinator.