Cindy Ott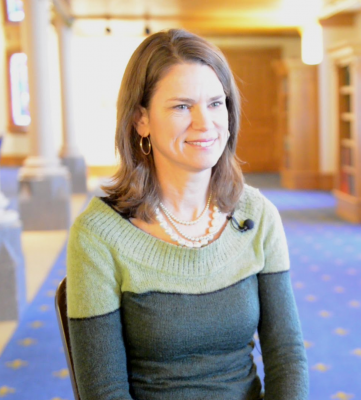 Associate Professor, Dept of History
223 John Munroe Hall
Department of History
(302) 831-1251
cott@udel.edu

Biography:
Cindy Ott is an associate professor of history and material culture. Her fields of expertise include American food and culture, environmental history, history and memory, material and visual culture and race and ethnicity studies. Her first book, Pumpkin: The Curious History of an American Icon, published with William Cronon's Weyerhaeuser Environmental Books at the University of Washington Press in 2012, uses this beloved vegetable in all its various guises, from the pie and the jack-o'-lantern to the affectionate term of endearment and the 1000-pound giants, to analyze Americans' long-held and deeply felt veneration of nature and the small family farm and the impacts of those beliefs and traditions on rural communities.  She is currently the President of the Society of Fellows at the Rachel Carson Center for Environment and Society based in Munich, Germany and a member of the executive board of the American Society for Environmental History.  Her research and teaching have always been strongly influenced by her work as a public historian and museum curator. She has developed cultural history projects and art exhibitions at the Smithsonian Institution and the Museum of the Rockies, community development projects at the University of Pennsylvania and Saint Louis University, and historic preservation projects at the National Park Service.  Cindy teaches courses on exhibit design in the Museum Studies program.
Degrees:
University of Colorado, Boulder, 1983. B.A. in History, minor in Art History.
Yale University, 1991. M.A. in History.
University of Pennsylvania, 2002. Ph.D. in American Civilization Program. Dissertation: Squashed Myths: The Cultural History of the Pumpkin in North America .