Meet Our New Director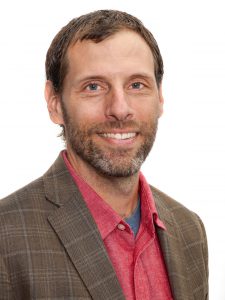 With concern for the difficulties facing our students and our field at this moment, I'd like to introduce myself as the new Director of the Museum Studies Program and ask for your help. As a holder of the Certificate, and a graduate of the Winterthur Program ('02) and the History Department (Ph.D. '08), I come back to Newark with profound respect for the work Kasey Grier has done to shape the Program into an esteemed training ground for skilled museum professionals. Over the course of the next year, I'll be working with our incomparable Program Coordinator Megan Hutchins, our incoming Graduate Assistant Ashley Buzzanca, and our range of partners on campus and in the community to develop a strategic plan for the Program that will build on its strengths while pushing for social justice and responding to the current public health crisis and its economic impact. Our goal is to remain at the forefront of providing in-demand skills, recognizing that those skills (and even the boundaries of the field) will evolve in response to predictable long-term trends as well as unpredictable sudden shifts.
This planning process will be more complete with your participation. We'll be reaching out with opportunities to provide feedback on your experience in the Program, what has served you well, what hasn't, what you wish you had been served, and what you need in this moment. Please consider offering your input. Our outreach also requires as complete a register of our students and alumni as possible, so please share this newsletter with current or former classmates who may not get it. You, and they, are welcome to drop me a line at any time at the email addresses below. We aim to foster a network that can offer you support and insight no matter where you go or what you do after graduation – a network as flexible and responsive as our curriculum. In hopes that you are safe and as well as you can be right now, and that together we can continue to empower our students and graduates to better preserve, understand, and connect the world.
Ken Cohen
Museum Studies Program Director
Associate Professor of History
cohenk@udel.edu
museumstudies@udel.edu