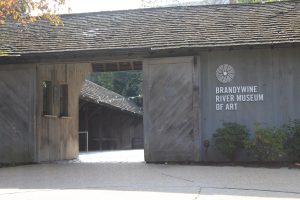 The Brandywine River Museum of Art is located alongside the Brandywine River and is housed in a renovated nineteenth-century mill. The museum features significant artworks from the Golden Age of Illustration in America, the Wyeth family, George A. Weymouth, and other prominent local artists, who often depicted the Brandywine Valley in their art. The BRMA makes it clear that it is partnered with the Brandywine Conservancy throughout the museum and publicizes its goal of protecting nature. The BRMA makes use of its natural surroundings, its architecture, and its artworks to make clear how they care for the local art history, the environment of the Brandywine Valley, and how there is a connection between the art and the surrounding area.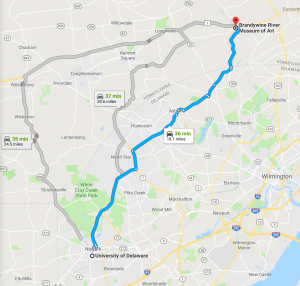 Getting There from UD : The museum is located at 1 Hoffman's Mill Rd, Chadds Ford, PA 19317. It is about an 18 mile drive from UD's main campus.
Price: $$ *(Discounted rates for seniors and students)
Hours: 9:30 a.m.- 5:30 p.m.
Go Here if You: Support American artists and the conservation of land and water. The Brandywine River area is the main focal point of this museum. If the art does not interest visitors or students, they will find experiencing and learning about the environment appealing. If you are interested in nature, art, or are part of that local community, this is the place for you. There are elevators and ramp access for those who have disabilities or need optional accessibility.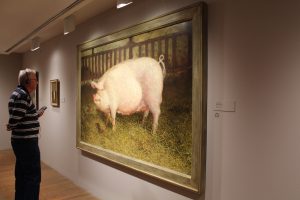 Fun Activities: There are seasonal tours available of the nearby Andrew Wyeth Studio, N.C. Wyeth House and Studio, and Kuerner Farm. Kuerner Farm was a place where Andrew Wyeth regularly painted different subjects and it presently holds art classes. Antique shows are frequently held at the museum as well. The Brandywine Valley can be experienced via the nature trail or the large observation areas that are located on each floor. A visitor can enjoy a nice meal and a beautiful view at the Millstone Cafe, or spend some time in the gift shop to look through some prints of the artworks and learn about the artists from the plethora of books available.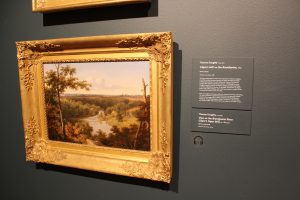 We Wish They Had: Advertised the learning center more within the museum. This was an interesting part of the institution since it highlights the artworks from classes held at the BRMA. The outdoor exhibit displays sculptures by the famed artist Andre Harvey and is a must-see, but it could also be emphasized more within the museum to make certain no one misses it.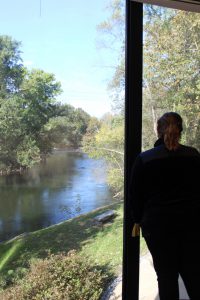 Opportunities for Additional Learning: In the lower level of the museum are offices and a learning center for students or adults to take art classes or listen to lectures. During our visit we saw a wall of young students' artwork that was inspired by the museum, the river, and the wonderful artworks encased in the BRMA.
Consult the website for special tours, exhibitions, and more details: http://www.brandywine.org/museum
Or on Social Media: Instagram, Twitter, Facebook
---
Brandywine River Museum of Art     Brandywine Zoo     Delaware Children's Museum     Delaware Art Museum     Hagley Museum and Library     Historic Odessa     Longwood Gardens     Newark History Museum     Winterthur Museum, Gardens and Library
---