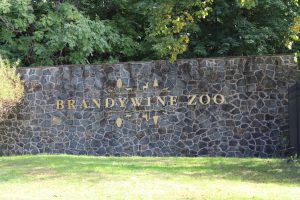 The Brandywine Zoo is a local zoological park located in Wilmington, Delaware. Placed in the middle of beautiful Brandywine park, the scenery provides a nice complement to the overall atmosphere of the park. The zoo holds around ten to fifteen exhibits as well as a ticket office, small cafe, and a petting zoo enclosure. Brandywine Zoo is an Association of Zoos and Aquariums (AZA) accredited institution, making it one of 200 such institutions in North America to meet certain quality standards.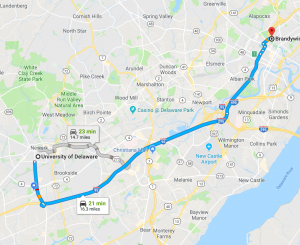 Getting There from UD: Located in Wilmington, the Brandywine Zoo is only a 30 minute drive from UD's Newark campus.
Address: 1001 N Park Dr. Wimington, DE 19802
Cost– $- prices change throughout the season, discounts are available for senior and children
Hours: Monday-Sunday, 10am-4pm, see the website for seasonal times
How Long to Spend? How long you'll want to plan your trip for depends on the season and time that you go. In the off-summer months, an hour is enough to experience all of the exhibits and activities such as keeper talks are available on weekends only. During the summer months, two hours are enough to experience the added attractions, like the keeper talks and meet and greets which take place daily in the summer, with time left over to grab a small meal at the cafe.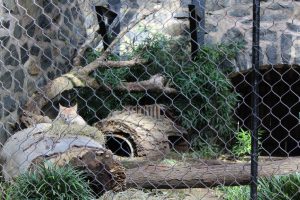 Go Here if You: If you are a Delaware local, or are looking for a quick family outing for a day, this zoo is worth a visit. Not only an enjoyable day trip, contributions can help towards the conservation of local Delaware wildlife, such as the American kestrel for which the zoo started a conservation program. Just about every animal in the zoo is either endangered, or being rehabilitated from a previous injury. They focus on the conservation of land in order to protect these animals, and offers lots of information on how visitors can get involved. The red pandas, otters, and bald eagle exhibits all showcase intriguing animals that kids as well as adults can appreciate and enjoy.
Be Sure Not to Miss: The petting zoo enclosure! Visitors can get up close and personal with a handful of adorable little goats, each well tempered and curious. Also make sure to catch a meet and greet with one of the animals when offered: this is a great opportunity get a first hand look at an animal species that peaks your curiosity.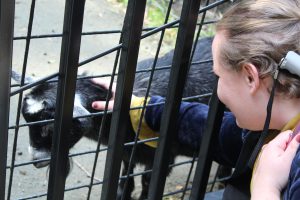 Fun Activities: This zoo is geared towards children and people with families. As such, the signage at each exhibit displays simple, quick facts about the animals, the perfect amount for young kids. Along with the visual information, most of the zoos programs are child driven as well. They host many day camps, and scout or school days, geared toward kids throughout the season. With its combination of small size, interesting and easily-digestible information, and child-friendly programs, the Brandywine Zoo is an excellent option for planning a family outing.
Know Before You Go: Because the facilities are outside, be sure to check the weather! Not only does the zoo have seasonal hours, being closed for January and February, but they often close due to harsh weather as well. Be sure to give their website a quick peek the day you go to make sure they're open.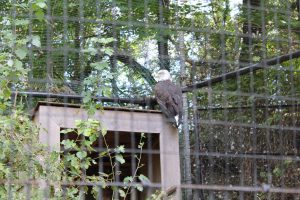 We Wish They Had: Lions and tigers and bears, oh my! Brandywine zoo, while home to intriguing animals, lacks charismatic "star-attractions" that can draw any visitor in. This, combined with the zoo's family orientation, might leave older visitors feeling slightly underwhelmed. We wish they had more activities for college students and adults to engage with.
Opportunities for Additional Learning: School groups from Title I schools, which serve lower-income communities, should check out the zoo's WILD scholarships which can provide funding for STEM programming both at the zoo and at their school.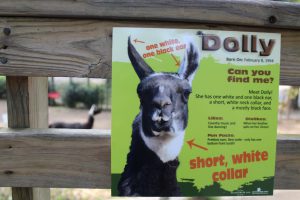 Special Events to Look For: Breakfast with the Beasts- eat breakfast at the zoo as the animals eat theirs, and enjoy a live presentation with your food! The zoo also hosts an annual Brew at the Zoo fundraiser, an opportunity to help raise money, while also trying out food and drinks from local restaurants (this is a 21+ event).
Consult the website for current hours, directions, and more details: brandywinezoo.org
Or on social media at: @BrandywineZoo (twitter and instagram)
---
Brandywine River Museum of Art     Brandywine Zoo     Delaware Children's Museum     Delaware Art Museum     Hagley Museum and Library     Historic Odessa     Longwood Gardens     Newark History Museum     Winterthur Museum, Gardens and Library
---